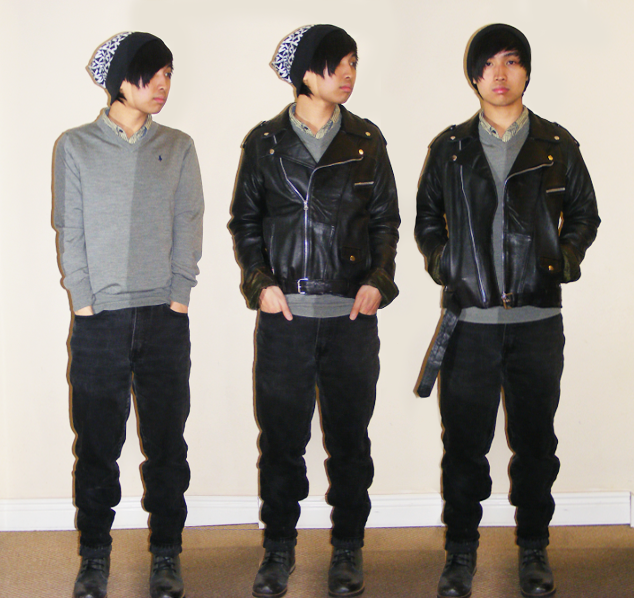 Disclaimer : The discoloured part of my face is not real in any way at all. There was a door obscuring the light source to my left so there was a shadow cast on my face. I want to clear this up just in case you (my readers) or some idiot troll(s) (a.k.a. people from the net who likes to start an arguement) accuse me of re-touching my face (that's one reason).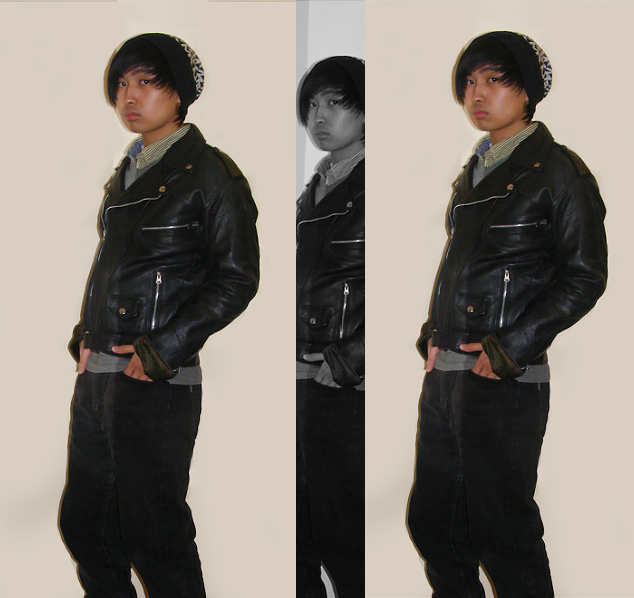 Hat - Michael Kors | Shirt - Esprit | Jumper - Polo Ralph Lauren | Leather jacket - Fresh
Black jeans - Pepe Jeans London | Boots - Topman
So this was my outfit to Diet Coke's launch in Harvey Nichols a few weeks ago. I decided to try and piece up a Balmain inspired look. You know the drill when you hear Balmain, its young, nonchalant and has grunge/rock n' roll feel to it.
First off I know this would be a dark palette. I was actually going preppy first (shirt and jumper combo, then with a blazer) but selected the leather jacket instead (will be posting a separate post about it and other buys). Besides those, I opted for dark denim and boots that has a "faded" effect. Add a bowtie in, then it would be like any other person who "killed" the look (not in a good way) a million times already. Okay that last part was me being sarcastic.
I could also say this is a very easy way if you want the Balmain look, Pierre Balmain (the diffusion label) to be exact. They said that it was affordable. Don't think so other wise (as of current, since I did write about it mentioning it was "affordable" before), with the jeans ranging from 190 to 950 euros and a leather jacket that's the same price (nearly) as an Hermes Collar De Chien (E-bay wise anyway, lol). The lot like us who's not able to spend or max out their credit card can't afford the latter. Besides that I think y'all have to bear a little bit more of me wearing dark clothes. Oh goodie, at least I'm sticking to a theme. Yay or nay?
Have a great weekend y'all,
Follow Stylecheesecake on :
thank you.